Who are Total Commercials?
At Total Commercial Spares, we are proud to have a close-knit team of friendly, professional and dedicated workmen.
Fully qualified and trained, we can wreck all cars, vans, utes and 4x4s, from 1980s to new models.
Buying or Selling, We'll Give You The Best Deal!
Are you looking to pick up some new parts for your vehicle? Perhaps you want to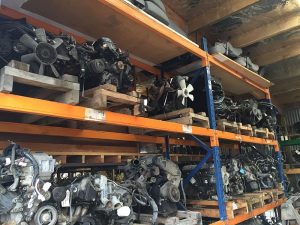 offload an old vehicle that is taking up space? Then come on down to Total Commercial Spares!
We have constantly growing stock or all commercial parts for vans Utes and 4wd's.
As well as supplying parts, we can also wreck and buy any type of vehicle, such as cars, utes, vans and 4x4s.
We welcome people from all over Palmerston North and surrounds to drop in to the shop or give us a call.
We want your vehicle DEAD or ALIVE – Toyota, Izuzu, Suzuki…